Multi-Function Factory Light Steel Structure Modular Home/Mobile Building/Prefabricated Offices House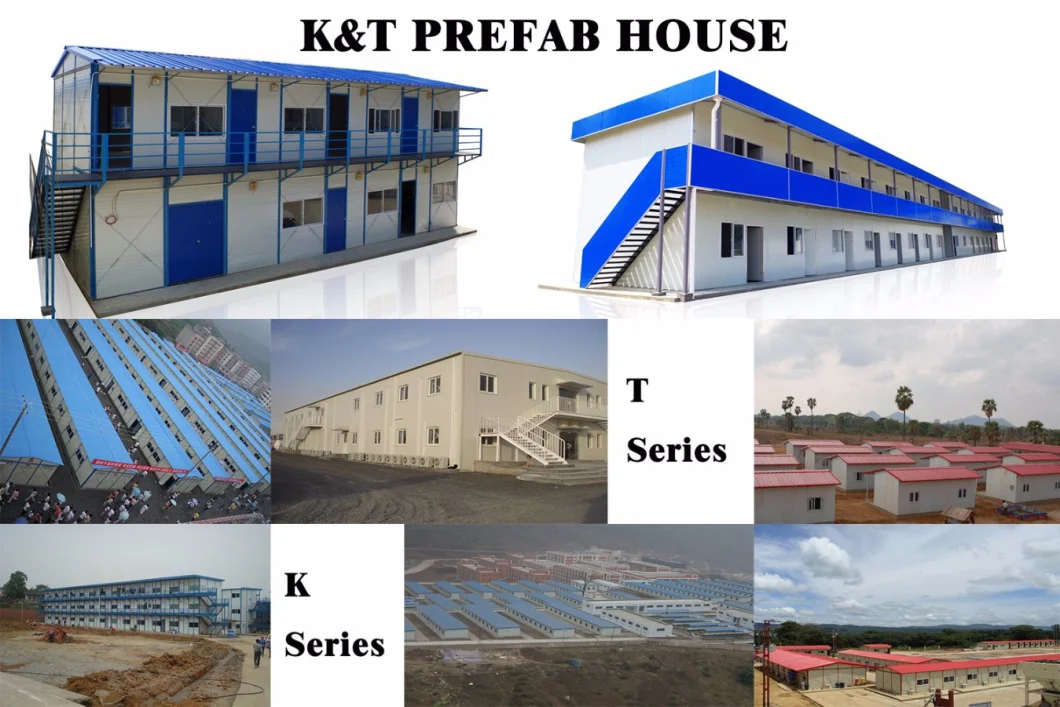 Material List of Construction material:Structure: Light steel structure
Wall: 50mm/75mm/100mm/150mm color steel sandwich panel, white panel or pattern panel
Roof: Color steel tile/sandwich corrugated roof panel, glazed tile
Window: UPVC or aluminum window
Door: SIP door, compound wooden door, security steel door etc
Ceiling: Calcium silicate ceiling, PVC ceiling or sandwich panel
Accessories: Rivet, screw, glue, etc
Veranda, Garage and fence can be customized as required.Contact:
Contact details
If you need we design to you, please supply us the following details:
1) Where the project will be built?
2) Length, Width, Height, Eave height, Roof pitch, etc.
3) Wind load (KN/M2) or Wind speed (KM/H),Snow load (KN/M2)
4) Raining condition, aseismatic requirements etc.
5) Demands for door, window, gutter, rainspout, roof ventilator, blinds, skylight etc.
6) If need toilet, is public or separate.
7) Stair, Cerling, Floor, Electric system, Packing,etc
8) Other information if necessary.
Please see the structural diagiam,this is standard model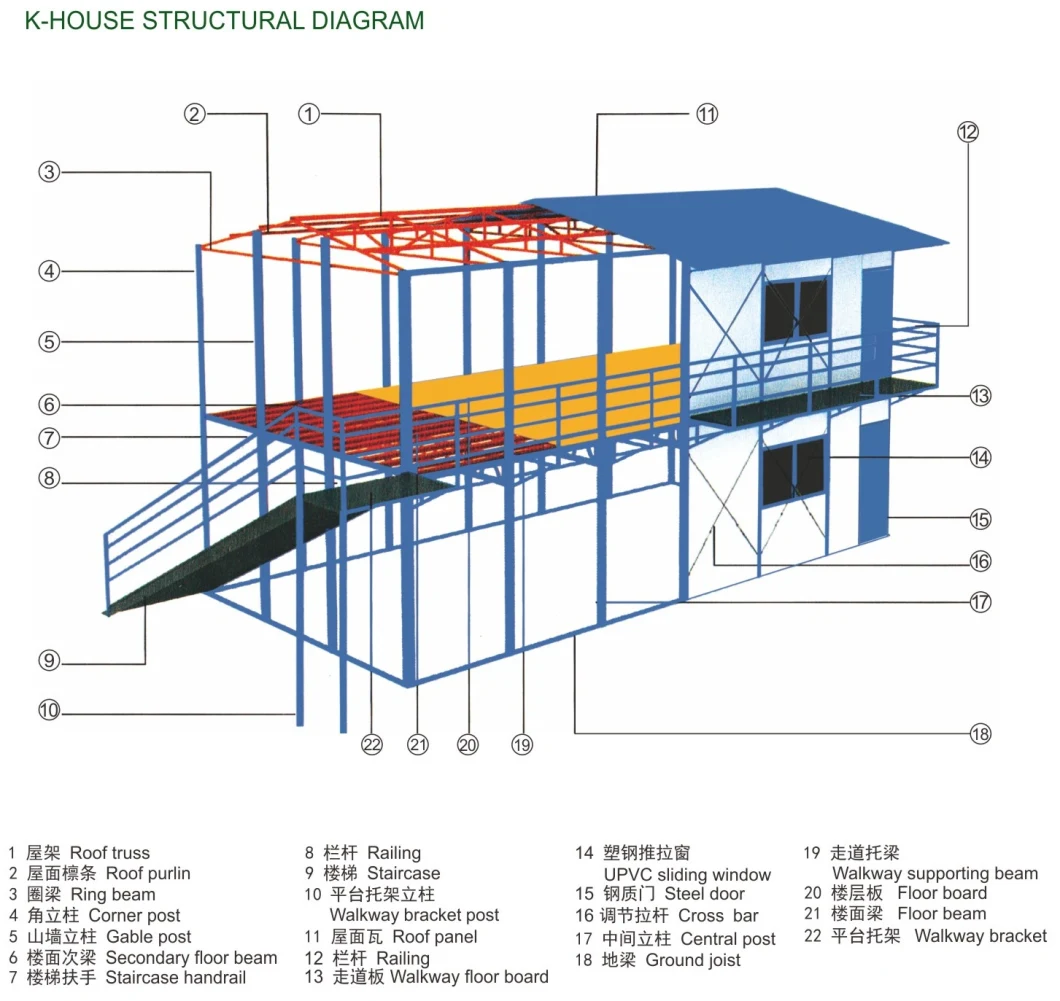 Economical and fast building prefab house as office/dormitory/home etc.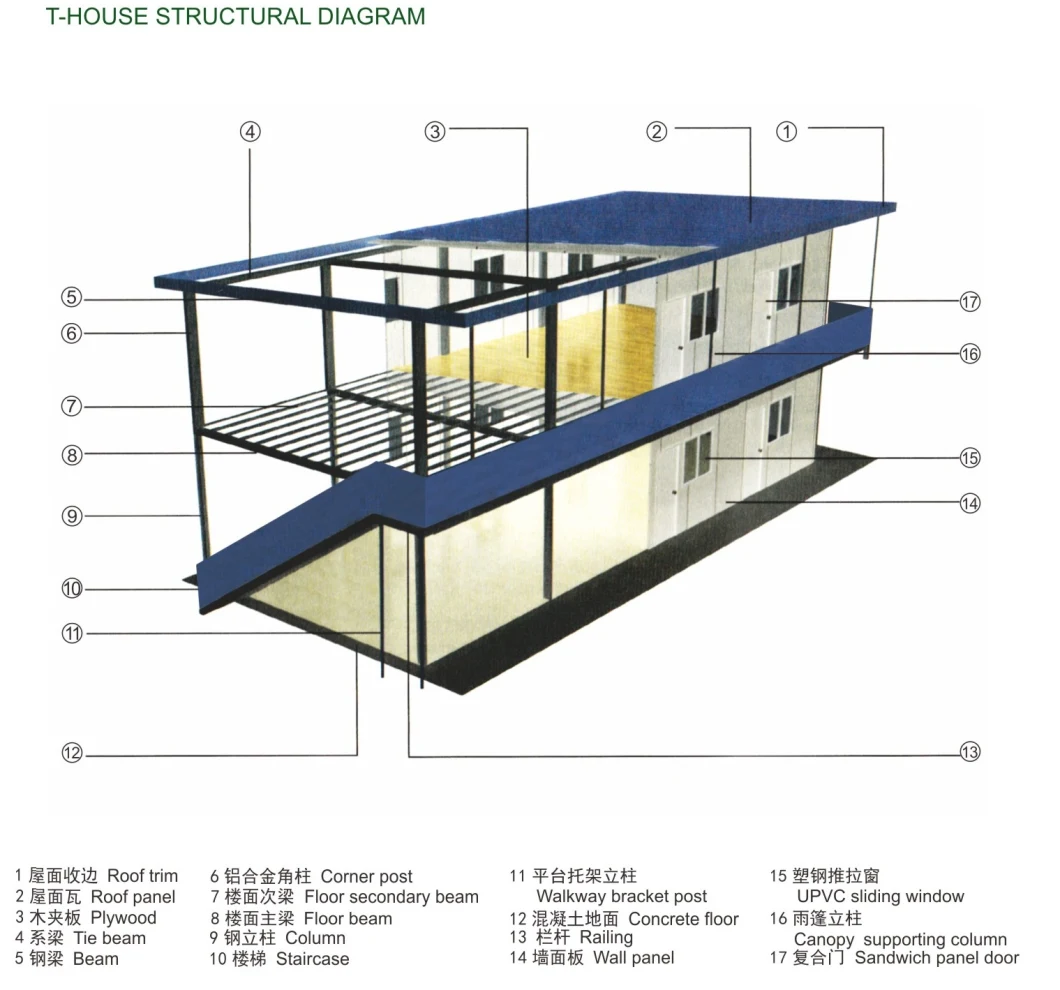 Feature*Saving Cost, variety of plan on option
*Prefabrication, easy application and quick to disassemble
*Re-location available
*Environment friendly, no building rubble
*Solid structure, against 11 level typhoon
*Waterproof and sound insulation
*Thermal and heat insulation
*Low demand of ground work
*Multi layer is availablePrefab house characteristics-Prefab house
is made of light steel structure and sandwich panels for the walls and roof.
The wall/roof panel can be polystyrene, polyurethane, rock wool, fiber glass sandwich panels.
-Prefab house
have K model and T model. And the steel structure can be inside the wall or on the wall.
The structure is connected by bolts and the walls are fixed with rivets. The steel structure parts and panels are light and easy to pack and transport.
-Prefab house
can be broken-down and reassembled several times and has a service life of about 10 years.
-Prefab house
can be used as temporary offices, meeting rooms, headquarters, dormitories, temporary school etc.
Installation tool
Prefab house is easy to install:electric hand drill,angle grinder(cutting disc exclusive),spanner,paper cutter,wire-cutter,impact drill,flexible rule,hand riveter,Glue gun,hammer,ceramic tile cutting machine,Cutting wood machine etc...
Container loading
Shipment:1*40HQ can load about 250~300 square meters.
1 skillful installation worker can install 25~30 square meters per day.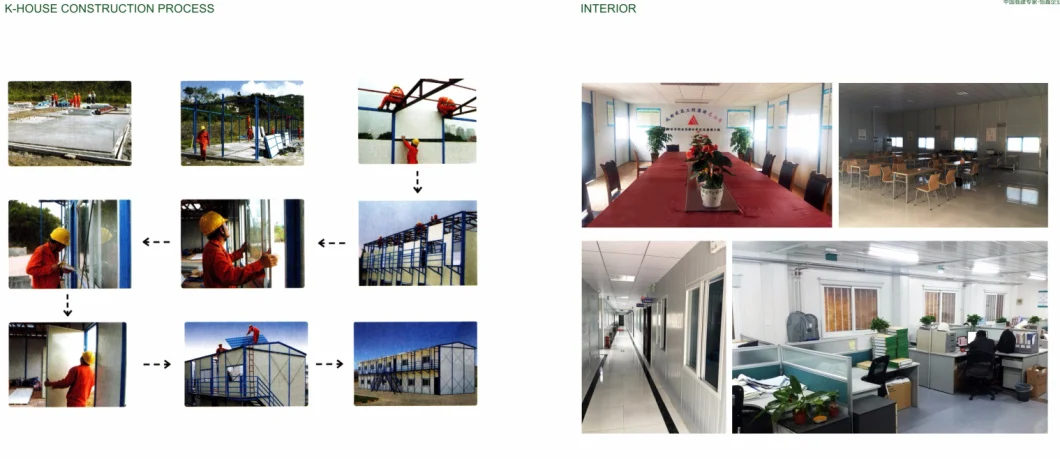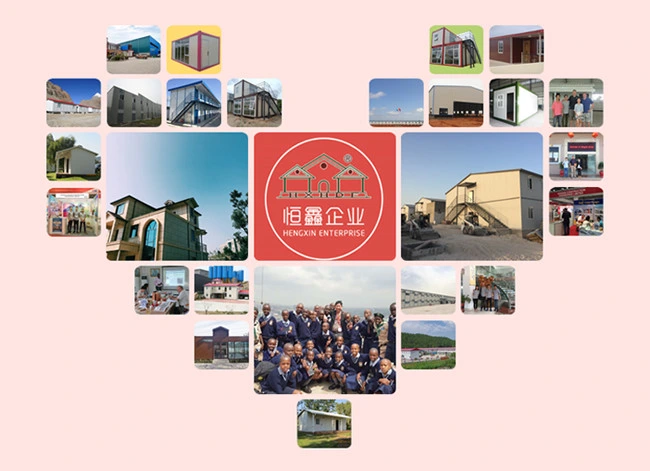 ApplicationMore information, pls feel free to contact us.
Also, we provide turn-key house solution, offer pumping work, electrical system, sanitary fittings, kitchen system, and decoration work.
Makeshift dwellings, living house, dorm, hotel, office, hospital,temporary office, dormitory and so on. Customized design is welcome.