Light Steel Structure Warehouse steel frame

1. steel structure workshop Introduction:
The load bearing parts for steel structure workshop are mainly steel structures, including steel columns, steel beams, steel structural basements, bracing systems for wall and roof. Steel workshops are divided into Light Steel Workshops and Heavy Steel Workshops. The Main Structure are usually made of Q345 Steel while the Purlins and Bracing System are made of Q235 Steel. They are the most common steel materials used for steel structure in China.

Advantages of Steel Structural Workshop:

1).Large span for great strength with light deadweight;
2).Short finishing time and low cost;
3).Fire proof and rust proof;
4).Convenient to assemble or disassemble.

2. steel structure workshop Technical Parameters:
(1). Main Structure: Steel Welded H Section
(2). Purlin: C Section Channel or Z Section Channel
(3). Roof Cladding: Sandwich Panel or Corrugated Steel Sheet with Fiber Glass Wool Coil
(4). Wall Cladding: Sandwich Panel or Corrugated Steel Sheet
(5). Tie Rod: Circular Steel Tube
(6). Brace: Round Bar
(7). Column & Transverse Brace: Angle Steel or H Section Steel or Steel Pipe
(8). Knee Brace: Angle Steel
(9). Wrapping Cover:Color Steel Sheet
(10). Roof Gutter: Color Steel Sheet
(11). Rainspout: PVC Pipe
(12). Sliding Sandwich Panel Door or Metal Door
(13). Windows: PVC/Plastic Steel/Aluminum Alloy Window
(14). Connecting: High Strength Bolts
3. Main parts and materails of steel structure workshop :
No.

Ltem

Spec.

Grade

Unit.

1
Main Steel System

Main Steel Frame

Q345B

T

Manufacture charge

T

2
Secondary part Steel system

Roof purlin

C180*70*20*2.5

Q235B

T

Wall purlin

C180*70*20*2.5

Q235B

T

Brace between column, Horizontal support

Angle steel Φ20

Q235B

T

Knee bracing

Steel Angle L50*4

Q235B

T

Tie bar

Square tubeΦ114*2.5

Q235B

T

Support bar

round tubeΦ32*2.5

Q235B

T

Brace between purlin

round barΦ12

Q235B

T

3
roof System

Roof panel

0.5mmthickness corrugated steel sheet V820

m

Skylight panel

1.2mm thick

m

Standard Parts

Self-tapping screw,sealing
tape,sealant

m

Non-standard Parts

Colored profile parts
for ridge,roof

m

Gutter

m

Downpipes

m

4
Wall System

wall panel

0.45mm thick corrugated steel sheet V820

m

Standard Parts

Self-tapping screw,sealing
tape,sealant

m

Non-standard Parts

Colored profile parts for
edge cover,flashing

m

Door

Colored steel panel door

m2

Window

Plstic Steel Window

m2

Awning

m2

5
Fastners

Foundation bolts

M24x70

SET

High strength bolts

M20

SET

Common bolts

M12

SET
4. steel structure workshop Products Display :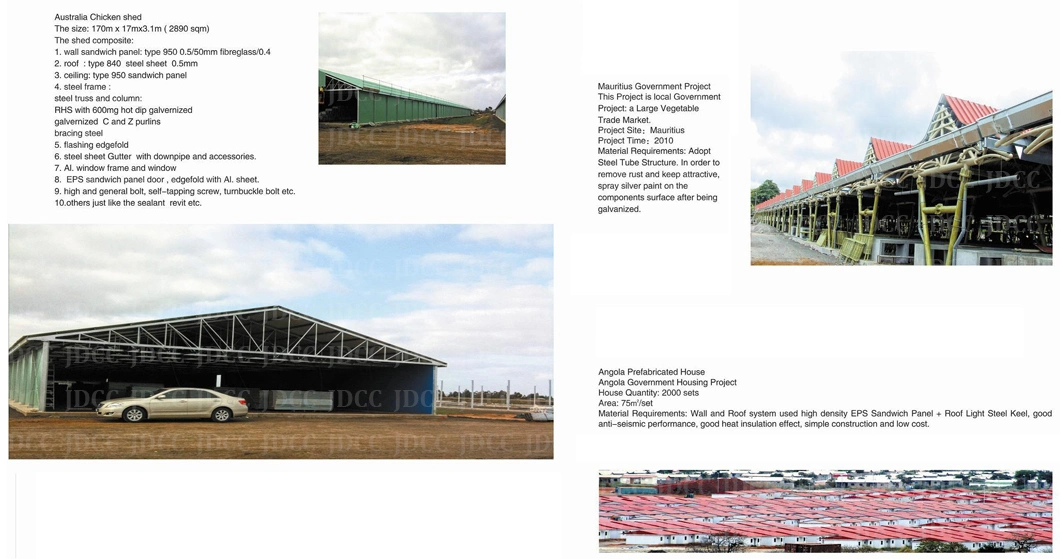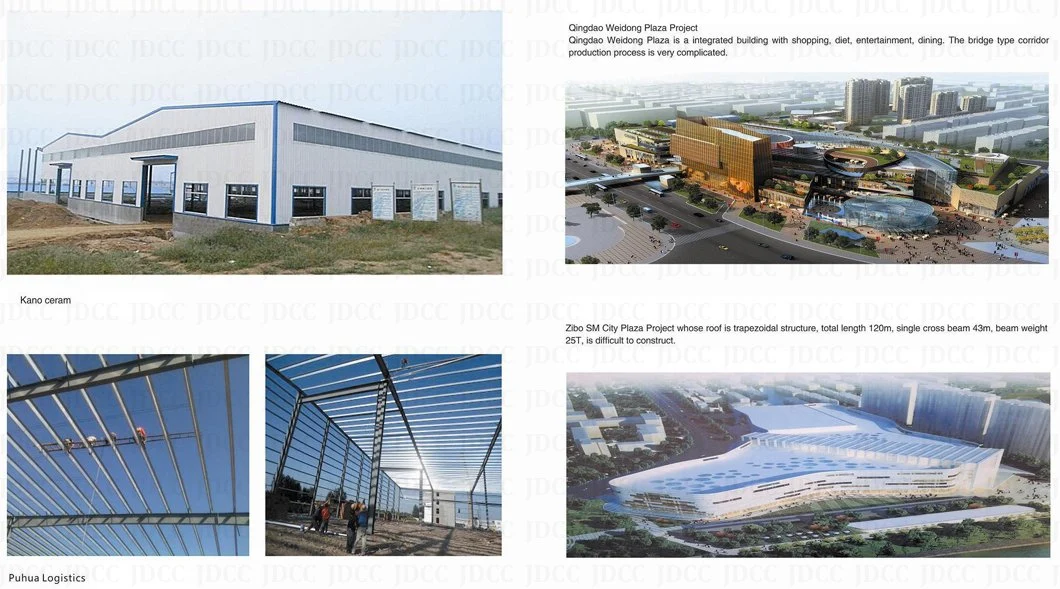 5. Our Company: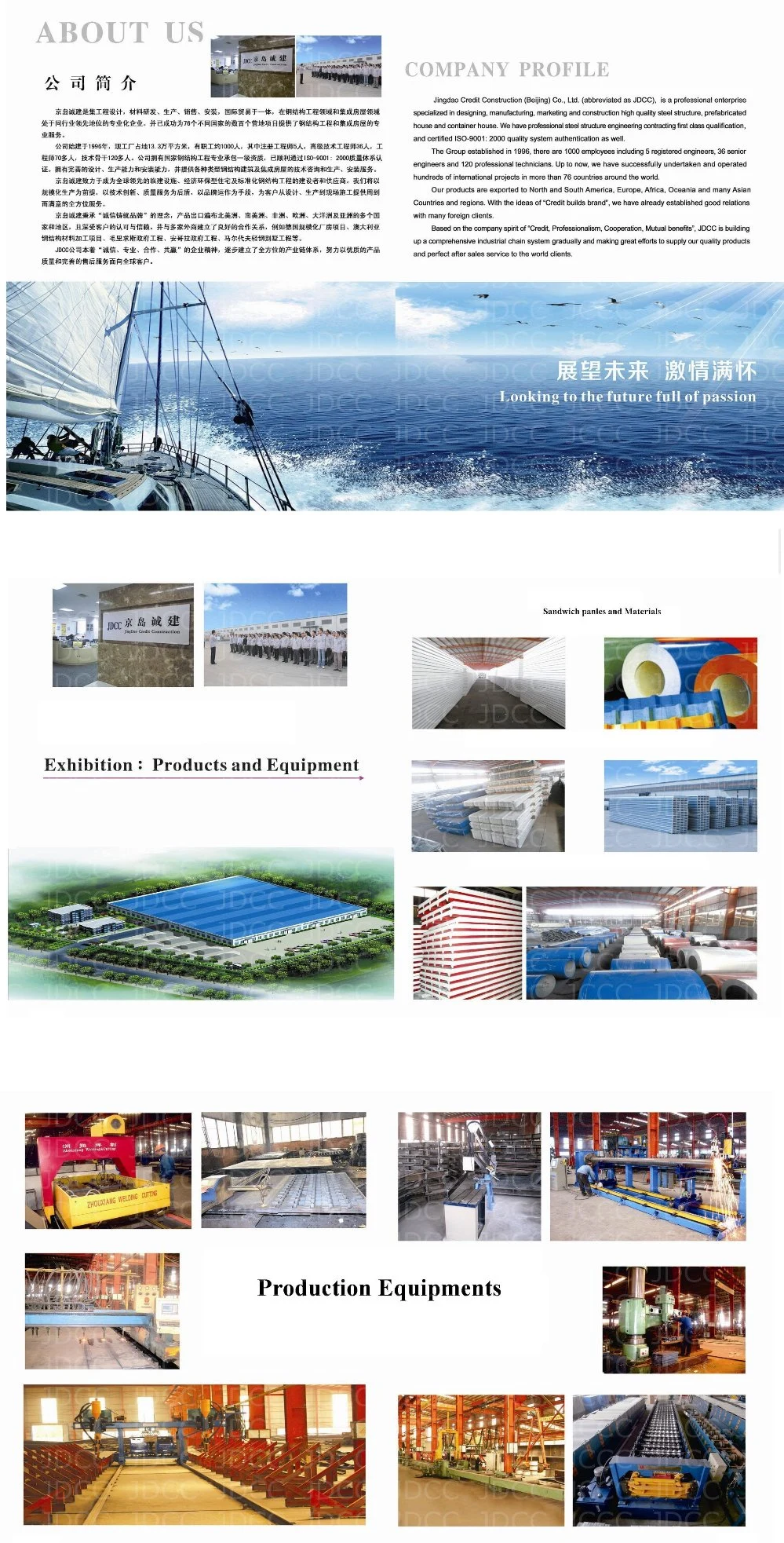 Customers Visit Us: